The Malady Lingers On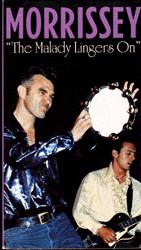 01. Glamorous Glue
02. Certain People I Know
03. Tomorrow
04. We Hate It When Our Friends Become Successful
05. My Love Life
06. You're The One For Me Fatty
07. Sing Your Life
08. Pregnant For The Last Time

November 1992

Compilation of Morrissey videos.