Singles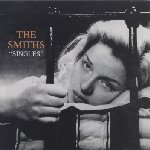 01. Hand In Glove
02. This Charming Man
03. What Difference Does It Make?
04. Heaven Knows I'm Miserable Now
05. William It Was Really Nothing
06. How Soon Is Now?
07. Shakespeare's Sister
08. That Joke Isn't Funny Anymore
09. The Boy With The Thorn In His Side
10. Bigmouth Strikes Again
11. Panic
12. Ask
13. Shoplifters Of The World Unite
14. Sheila Take A Bow
15. Girlfriend In A Coma
16. I Started Something I Couldn't Finish
17. Last Night I Dreamt That Somebody Loved Me
18. There Is A Light That Never Goes Out

1995

A collection of Smiths' singles.